The world feels like a very

uncertain

place.
You can

make sure

that Chabad can serve now and that Chabad is still here to serve our students and community when things get back to normal.
Your gift will also help us continue to serve under the current conditions.
​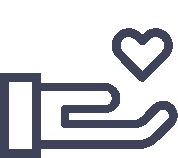 You can brighten a student's day today. Your donation will give a student in need the warm, embracing care of home they need.